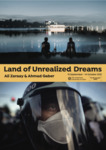 Title
Land of Unrealized Dreams
Description
Land of Unrealized Dreams is a duo exhibition featuring works by emerging photographers Ali Zaraay and Ahmad Gaber. Both photographers embarked on separate journeys to study abroad when the Covid 19 pandemic hit, derailing their plans. Each photographer relocated to new cities, Ali Zaraay in Hanover, Germany and Ahmad Gaber to New York, USA. Each found solace with his camera which they both used to document life under the Covid 19 pandemic.
The exhibition is set in two-parts to reflect on two of the main issues that marked 2020, the Black Lives Matter movement and the global lockdown. The first set of photographs are dream-like images that depict the isolation, estrangement and loneliness of the pandemic. Captured during the early days of lockdown in Hanover, the photographs reflect Zaraay's experience weathering the pandemic as a foreign student in a new country. With brief moments of virtual connection with his family and home, images also emanate warmness and a yearning for familiarity of home, a sense of Heimat.
The second body of work is a documentation of the Black Lives Matter protests in New York, taken by photojournalist Gaber. The photo-reportage includes published and unpublished photographs showing violence committed against protesters to present a poignant portrait of a nation responding to a local and global crisis.
Keywords
Photography, Photogallery
Disciplines
Journalism Studies | Photography
Recommended Citation
APA Citation
Zaraay, A. & Gaber, A. (2021).Land of Unrealized Dreams.
https://fount.aucegypt.edu/land_of_unrealized_dreams/1
MLA Citation
Zaraay, Ali, et al. Land of Unrealized Dreams. 2021.
https://fount.aucegypt.edu/land_of_unrealized_dreams/1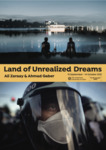 COinS