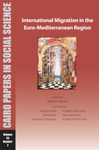 Chapter Title
Migration and Refugee 'Crisis' in the Euro-Mediterranean Region: Which 'Crisis'? And for Whom?
Department
Cairo Papers in Social Science
Description
This issue of Cairo Papers takes up the various dimensions of migration and refugees in the Euro-Mediterranean region over different periods in the last two centuries. It looks at both the migration of waves of Italians and Greeks to Egypt from the mid-nineteenth to the early twentieth century, and at migration from the Arab southern and eastern rims of the Mediterranean to Europe starting in the twenty-first century. The disciplines of history, sociology, anthropology, and political science have been mobilized to undertake the research its chapters embody. They address the history of migration in the region, relations between Mediterranean countries of origin and their diasporas, the impact of interest groups on the formulation of migration policies in countries of destination, and the policies for integration of recent flows arriving in Europe. The chapters are based on papers delivered at Cairo Papers 25th annual symposium in collaboration with the Center for Migration and Refugee Studies.
Document Type
Book Chapter
Book Title
International Migration in the Euro-Mediterranean Region
Publisher
American University in Cairo Press
Series
Cairo Papers in Social Science 35(2)
Keywords
migration, refugees, Euro-Mediterranean, Italians, Greeks, Egypt
Recommended Citation
APA Citation
Awad, I. (2019).Migration and Refugee 'Crisis' in the Euro-Mediterranean Region: Which 'Crisis'? And for Whom?. American University in Cairo Press. , 1-14
https://fount.aucegypt.edu/faculty_book_chapters/1171
MLA Citation
Awad, Ibrahim Migration and Refugee 'Crisis' in the Euro-Mediterranean Region: Which 'Crisis'? And for Whom?. American University in Cairo Press, 2019.pp. 1-14
https://fount.aucegypt.edu/faculty_book_chapters/1171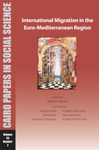 COinS