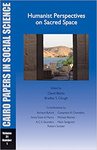 Chapter Title
Communitas or Contestation? Buddhist-Hindu Practices and Interactions at "The Holiest Place in Sri Lanka"
Department
Cairo Papers in Social Science
Description
The first of four issues in volume 31, covering topics of sacred spaces and human perspectives. Contributors include: Richard Byford, Cassandra R. Chambliss, Anna di Marco, Michael Reimer, ACS Saunders, Mark Sedgwick, Robert Switzer.
Document Type
Book Chapter
Book Title
Humanist Perspectives on Sacred Space
Editors
David Blanks and Bradley Clough
Publisher
American University in Cairo Press
Series
Cairo Papers in Social Science 31(1)
Keywords
Sociology, Religious Studies, Human relations
Recommended Citation
APA Citation
Clough, B. S. (2008).Communitas or Contestation? Buddhist-Hindu Practices and Interactions at "The Holiest Place in Sri Lanka". American University in Cairo Press. , 65-79
https://fount.aucegypt.edu/faculty_book_chapters/1058
MLA Citation
Clough, Bradley S. Communitas or Contestation? Buddhist-Hindu Practices and Interactions at "The Holiest Place in Sri Lanka". American University in Cairo Press, 2008.pp. 65-79
https://fount.aucegypt.edu/faculty_book_chapters/1058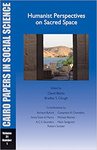 COinS